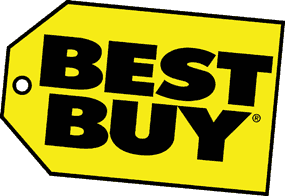 A while back I wrote a post about how Best Buy was losing tons of business to Amazon and other large online retailers by serving as their local "showroom". Well, now the company claims that a new price matching policy will effectively end "showrooming" for good.
Beginning on March 3, 2013, Best Buy will immediately match the prices of 19 major online competitors and all local retail stores in all product categories and on virtually every in-stock item – but only when a customer asks them to.
It's that last part that has me a bit skeptical. Unless the stores decide to display huge honking banners letting customers know about the new price matching plan, how many of them will even know to ask? Time will tell I suppose.
Anyway, here is a list of the 19 online competitors that Best Buy plans to match beginning on March 3:
The price match only applies to identical items (same model number). They will also offer a discount up to 15 days after purchase if Best Buy drops the price on that item. Just bring in your receipt and you'll be refunded the difference.
So remember, if you're planning to purchase a computer, high-end camera, refrigerator or other high dollar item, if you wait until March 3 you'll be able to shop at your local Best Buy and still get the lowest price offered on the same item from by any of those 19 Best Buy competitors. Just be sure to ask for the discount!