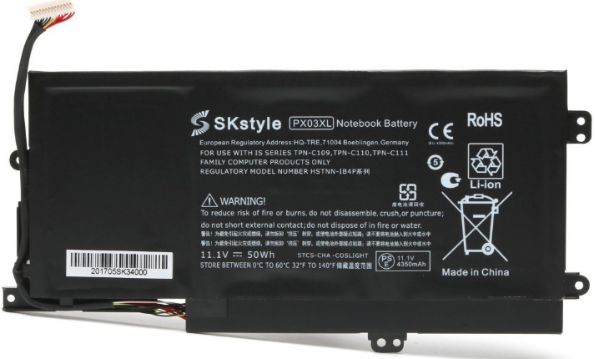 Question from Ann H.:  Hi Rick. I have an 8 year old HP ENVY 14 laptop.
It worked fine until a few days ago when it stopped charging the battery. The computer works fine as long as it's plugged in, but dies immediately if I unplug it.
How can I figure out if it's the charger or the battery that needs to be replaced?
Rick's answer:  Ann, the fact that the laptop works when it's plugged into the wall indicates that the problem is almost certainly the battery and not the charger.
With a very few exceptions, if a laptop works while it's plugged into a wall outlet but the battery won't charge up, the problem is with the battery instead of the charger or the laptop itself.
Truth be told, 8 years is a LONG time for a laptop battery to last so you've actually gotten extremely good service out of it.
Bottom line: You're definitely going to need to purchase a new battery for your laptop. I don't recommend ordering one from HP however since you can probably get one a lot cheaper elsewhere.
Your best best is to check with your local computer shop to see what kind of deal they can give you.
Alternatively, you'll probably be able to save even more if you visit Amazon and search for HP Envy 14 battery. You'll likely find they have several to choose from.
Bonus tip: Want to make sure you never miss one of my tips? Click here to join my Rick's Tech Tips Facebook Group!
---
Do you have a tech question of your own for Rick? Click here and send it in!
If you found this post useful, would you mind helping me out by sharing it? Just click one of the handy social media sharing buttons below.