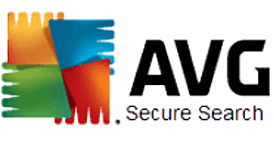 Regular readers of this blog know that I'm not a fan of toolbars. Quite simply, this is because most of them are actually malware. There is one exception however, and that is the AVG Secure Search toolbar.
The AVG Secure Search toolbar helps prevent your computer from downloading viruses by scanning web pages for malware before you actually visit them, then warning you if malware is found. That way you can avoid visiting the page and unknowingly infecting your computer with the malware contained within the infected page's code.
Installing the AVG Secure Search toolbar is easy. Here's how: 
1 – Visit this page and click the green Free Download button.
2 – Run the installer.
3 – Select Custom installation, then uncheck the second box (leave the first box checked). This will instruct the installer to install the toolbar and make AVG Secure Search your browsers' default search provider (you can choose to keep your current search provider on the next screen).
4 – Click the Next button.
5 – On the next screen, you can choose to either change your default search provider to AVG Secure Search or keep the one you're using now. I chose to keep Google as my default search provider, but AVG Safe Search is fine if you'd like to give it a try. Make your choice by clicking the appropriate radio button.
6 – Check the box beside "Prevent programs from suggesting changes to my search provider".
7 – Click Ok. The AVG Secure Search toobar will now be added to all of your web browsers.
That's all there is to it. From now on you'll receive a warning before being allowed to visit a malicious web page.