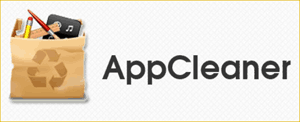 When a program is installed on a computer, bits and pieces of the installation are placed in several places on the hard drive. This is typical of the way most modern operating systems work, and for the most part it works well.
The problem with this "distributed installation" approach occurs when the programs are uninstalled and removed from the system. The built-in unistallers typically leave behind remnants of the installation that clog up the hard drive and can potentially create system instability issues. 
A while back I wrote a post about an excellent free third-party uninstaller called Geek Uninstaller that does a fantastic job on Windows machines. I use it daily in my own shop.
Now there's a great free third-party uninstaller for Mac users as well. It's called AppCleaner, and it does just as its name implies. AppCleaner removes all traces of a program from your Mac, which helps keep your system clutter-free and running smoothly. And like Geek Uninstaller, AppCleaner is free.
Click here to download AppCleaner onto your Mac. Simply choose the download link that matches your version of OS X.