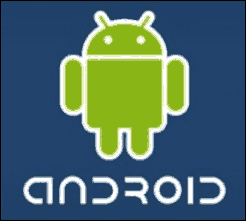 Android smart phones and tablets are selling like there's no tomorrow, and more people are switching from iPhones to Android phones than the other way around. This means that Android based devices are extremely popular, and apparently getting more so all time.
Could Android also succeed as an operating system powering full size computers? Well, we're about to find out because Acer and Gateway are in the process of testing prototypes of all-in-one PCs running Android. Which of course begs the question: Would you buy one? 
I believe the success or failure of Android as a desktop operating system will depend on how the apps look on large screens (the prototypes mentioned above have displays measuring over 21 inches). The vast majority of Android apps available today were designed for tiny smart phone screens, and many of them don't even look all that great on a 7 inch tablet. My guess is they'll look horrible on a computer screen.
Will app makers create enough apps designed for large screens to make buying an Android PC worthwhile? Who knows? It's the chicken and egg thing. Will customers buy Android PCs expecting a bunch of apps to show up for them to run at some point in the future? Will the software developers spend the time and money required to develop a bunch of apps hoping that Android PC sales will take off and make their investments pay off?
My guess is neither. With so many existing choices available already (Windows, iOS, Linux, Chrome..), I just don't see a path to success for PCs running Android.