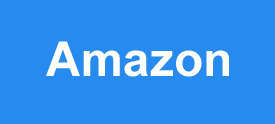 By now you probably know that upgrading your computer's RAM, adding a stand-alone graphics adapter or replacing the hard drive with an SSD can make it run faster and more smoothly.
But if you've ever actually shopped for computer parts you probably also know how difficult it can be to determine whether a given part is compatible with your particular computer.
All the info you need to make that determination is available on the Internet (and in many cases right in the product's item description), but unless you're very familiar with computer hardware it can be difficult to figure out which info is even relevant to the determination.
Well, Amazon has a handy tool that can help…
The Amazon PartFinder tool will tell you whether the computer part you're looking at will work with your particular computer.
Luckily, PartFinder is very easy to use. Just follow the steps below:
1 – Visit Amazon.com (#ad) and search for the item you're looking for. For example, if you're wanting to replace your PC's hard drive with an SSD, simply type SSD into the Search box and press the Enter key.
2 – Scroll through the list of search results and click on the first item that catches your interest. That will launch the item's product info page. If Amazon has enabled the PartFinder tool for this particular item you'll see it on the screen directly above the item description.
3 – Find the "Check fit by computer" section and click the Brand button.
4 – Select the brand of your computer (Dell, HP, etc.) from the list.
5 – Type your computer's model number into "Model" field.
The tool will now tell you whether the selected part will work with this computer or not.
If the part you selected is incompatible with your machine you can simply return to the search results and try a different part.
Pretty neat, huh? This is yet another of the many reasons why I recommend buying computer gear from Amazon!
And now, a caveat: In some instances the tool won't be able to make a determine of compatibility. If that's the case it will say so. Which brings me to…
Bonus tip #1: If the Amazon PartFinder doesn't help in your situation you can always contact me and I'll try my best to help you find a suitable part for your computer upgrade or repair.
Bonus tip #2: Want to make sure you never miss one of my tips? Click here to join my Rick's Tech Tips Facebook Group.
Not into Facebook? Then click here to join my LinkedIn Tech Tips Group instead!
---
Want to ask Rick a tech question? Click here and send it in!
If you found this post useful, would you mind helping me out by sharing it? Just click one of the handy social media sharing buttons below.