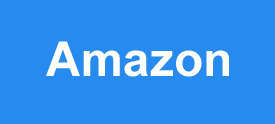 If you have an Android device you probably already know about the countless apps and games that you can download for free from the Google Play Store.
The thing is, many of those "free" apps and games aren't really free at all since they come with ads and/or require in-app purchases to unlock some of the best features. 
But now Amazon has developed a way for us to enjoy over $20,000 worth of the most popular Android apps and games for free. Well, they are only free to us since Amazon is footing the bill by paying the app developers on our behalf.
All you have to do in order to download those awesome apps and games at no charge is install the free Amazon Underground app
.
Amazon Underground is a new shopping app from Amazon that gives you instant access to Amazon's extensive Android catalog. I have it on my phone, and I love it!
This page
on the Amazon website explains the simple steps required to download and install the Amazon Underground app on your Android device.
Bottom line: Android apps are generally pretty cheap, but their costs can add up over time. Take advantage of this offer to get a ton of awesome apps without paying so much as a dime!
---
Be sure to sign up for my free RicksDailyTips Email Newsletter at the bottom of this page!
If you like this tip, would you mind helping me out by sharing it with others? Just click one of the handy social media sharing buttons below: