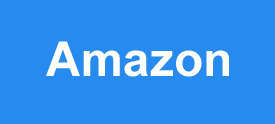 Your already awesome Amazon Prime (#ad) membership just got even better if you happen to live in one of 14 U.S. metropolitan  areas.
If your zip code happens to fall in one of the areas listed below you can place your order for $35 or more for certain Prime-eligible products before noon and have it delivered to your door by 9pm on the same day! If your order is placed after the 12:00pm deadline, you'll still receive free one-day shipping!
Here is a list of the metro areas where Prime members qualify for free same-day shipping: 
Atlanta, GA
Baltimore, MD
Boston, MA
Dallas/Fort Worth, TX
Indianapolis, IN
Los Angeles, CA
New York, NY
Philadelphia, PA
Phoenix, AZ
San Diego, CA
San Francisco Bay Area, CA
Seattle/Tacoma, WA
Tampa Bay, FL
Washington, DC
I expect this list to grow over time as Amazon adds additional distribution centers around the country.
Bottom line: If you an Amazon Prime member who happens live in one of these locals, you can now receive at least some of your Amazon loot before you go to bed on the same day you place the order. If you live somewhere else, you'll still receive free 2-day shipping on all of your Prime orders.
If you haven't yet signed up for Amazon Prime, click here (#ad) to check it out. You'll be glad you did!