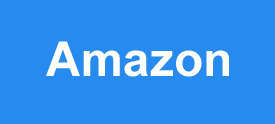 Question from Brandie:  I recently started doing some shopping on Amazon (#ad),  and I absolutely love it!
Their selection is simply astounding and their prices are very reasonable.
For the most part everything is very easy to understand or figure out as I go, but I'm still learning the ropes about some things.
For example, every now and then I'll come across a product that's listed as an "Add-On Item".
I'm not really sure what that means. Can you tell me?
Rick's answer:  Brandie, add-on items are low-cost products that would be too costly to ship to the buyer if they were purchased by themselves.
Whenever you see the "Add-On Item" designation on a products the only way you'll be able to buy that item is to add it to another order that totals $25 or more.
And in case you're wondering, you can use the cost of the add-on item itself to help get the total cost of the order up to that $25 threshold amount.
What's more, you can even make up an order that consists of nothing but add-on items as long as the total amount of the order adds up to $25 or more!
There are many types of add-on items for sale on Amazon, and there are probably millions of different products to choose from. Here's just one example…
This morning I saw the toothpaste I use (#ad) listed on Amazon for less than what I've been paying at Walmart. But since it was an add-on item I'll have to wait until I order something else before I'll be able to buy it.
There's currently no way to search directly for add-on-items and they don't have their own category.
That means you'll just have to run across them as you're browsing Amazon's product offerings. But when you do find one you've most likely found a real bargain!
Bottom line: Add-on items are basically low-cost products that can only be added to a separate qualifying Amazon (#ad) order. They cannot be purchased by themselves.
I hope this helps, Brandie. Good luck!
Bonus tip #1: This post explains why I recommend buying tech gear from Amazon.
Bonus tip #2: Want to make sure you never miss one of my tips? Click here to join my Rick's Tech Tips Facebook Group.
Not into Facebook? Then click here to join my LinkedIn Tech Tips Group instead!
---
Want to ask Rick a tech question? Click here and send it in!
If you found this post useful, would you mind helping me out by sharing it? Just click one of the handy social media sharing buttons below.