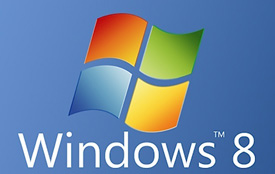 As I explained in a previous post, when Microsoft designed Windows 8 they made drastic changes in the way we have always performed a number of common tasks. One of the most irritating of these changes is in how we initiate the Shutdown/Restart procedure.
With Windows 8, instead of needing just a couple of simple mouse clicks to shut down or restart our PCs, we now have to go through a frustrating process that's about as intuitive as learning how to pilot a 747.
If you'd like to be able to shut down or restart your PC in a hurry again, here is a fast and easy way to add a pair of Shutdown and Restart tiles right to your Windows 8 Start Screen:
1 – Right-click on a open area of the desktop, then select New > Shortcut.
2 – In the "Location" box type shutdown /p and click Next.
3 – Name your new shortcut Shutdown and click Finish.
4 – Find your new Shutdown shortcut on the Desktop, right-click on it and click Pin to Start. You now have a Shutdown tile right on your Start Screen! Clicking on this tile will shut the system down right away.
5 – Repeat steps 1 – 4, replacing shutdown /p with shutdown /r /t 0  and naming the shortcut Restart. Finish up by repeating step 4. Now you now have a Restart tile on your Start Screen as well.