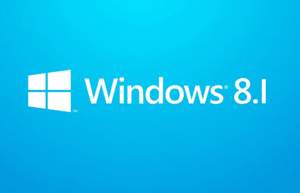 Question from Marcel Q.:  My old HP laptop stopped working a few days ago and I decided it was time to replace it instead of having it fixed (again!).
I bought a new Lenovo laptop and I like it OK, but making the leap from Windows 7 to Windows 8.1 is turning out to be a pain. It's so different from earlier versions of Windows!
For 3 days now I've been trying to figure out how and where to adjust the power options. Can you tell me how to find them?
Rick's answer:  I understand completely Marcel. The user interface in Windows 8/8.1 is quite different than the one we're all familiar with in Windows 7.
That being said, it's actually pretty easy to get to the Power Options in Windows 8.1. Actually, you can choose between two easy methods.
First, you can simply search for the Power Options utility:
1 – Press the Windows+S key combination to display the "Search" pane.
2 – Type the word power into the search box, then select Power Options from the list of search results that pops up.
If you'd prefer not to have to type anything, you can also "mouse" your way to the Power Options utility:
1 – Right-click on the Start Button.
2 – Click Control Panel.
3 – Click Hardware and Sound.
4 – Click Power Options.
As you can see, Windows 8.1 gives you a choice of methods for accessing the Power Options utility. Personally, I prefer the "Search" method, but either way is fine.
I hope this helps Marcel. Good luck with your new Windows 8.1 PC!
---
Do you have a tech question of your own for Rick? Click here and send it in!