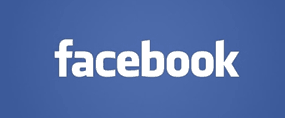 Question from Sara:  How do I remove a twitter account that's linked to my FaceBook?
Rick's answer: Wow Sara, that question was short and sweet. Luckily, my answer is almost as short (not so sure about the sweet part though).
Personally, I'm not a huge fan of linking social media accounts together because I believe it's best to tailor your posts and tweets to fit the format of the respective sites.
At any rate, it's easy to unlink your Twitter and Facebook accounts from one another. Here's how: 
1 – Log in to your Twitter account.
2 – Click the "gear" shaped Settings icon in the upper right-hand corner of the window.
3 – Select Settings on the drop-down menu.
4 – Click Apps in the left-hand column.
5 – Find the "Facebook" entry and click the Revoke access button.
That's all there is to it Sara. Good luck!
---
Do you have a tech question of your own for Rick? Click here and send it in!
Need expert computer help? Click here to read about the services that I provide.