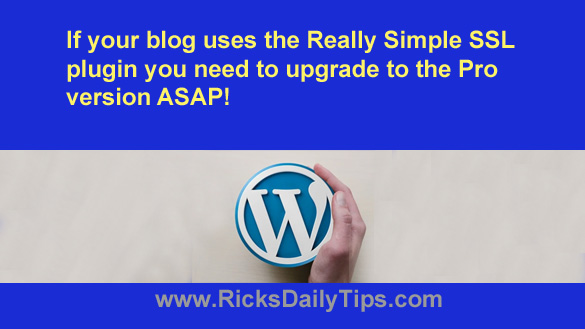 Note: The links in this post are affiliate links.
Do you have a WordPress blog that you've upgraded from unencrypted http to https encryption to get that awesome little padlock?
If so, there's a good chance you used a plugin called Really Simple SSL to facilitate the conversion for you.
And I must say, Really Simple SSL is an absolutely awesome plugin that does an excellent job at encrypting your blog's contents and helping you handle any mixed content issues.
Truth be told, I really like this plugin a lot. I like it so much in fact that I use it on all of my WordPress blogs (including this one).
But there's a serious problem with using the free version of the plugin: It doesn't add the crucial security headers to your blog that it needs to have in place to ensure that the site (and its visitors) are truly secure from hackers and scammers.