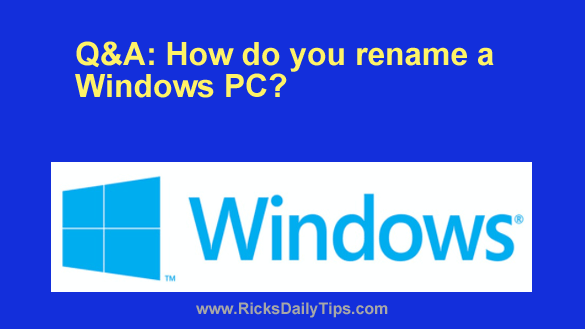 Question from Harley:  I own a small business with six employees.
I just bought brand new Windows desktop computers for every desk. They were close-outs and I got a really good deal.
The fellow who delivered the machines and set them up gave all of them names that are little more than random strings of characters.
How do I change the 'Device Names' on these computers to something that's more descriptive? [Read more…]