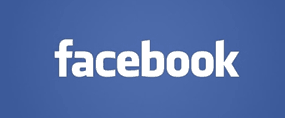 Question from Mandy M:  Rick, I have a problem that's been bugging me for a long time.
When I joined Facebook I put in a fake birth date because I was too young to open an account at the time. Now I want to change it to show my real birthday. How do I do that?
Rick's answer:  It's pretty easy to change your birthdate on Facebook Mandy. Here's how: 
1 – Log in to your Facebook account and click on your name in order to display your Timeline.
2 – Click the About link.
3 – Click the Contact and Basic Info link in the left-hand column,
4 – Hover your mouse over the "Birth Date" line end click the Edit button that pop up.
5 – Make your changes as desired, then click Save Changes.
The birthdate displayed on your profile page should now be correct.
I hope this helps Mandy. Good luck!
Update from Mandy:  Worked like a charm. Thanks Rick!
Like this post? If so, you can get even more tips in my RicksDailyTips Email Newsletter. Sign up for free at the bottom of this page!
---
Do you have a tech question of your own for Rick? Click here and send it in!