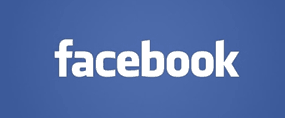 By default, any Facebook user who can see your profile can view your friend list as well.
With Facebook privacy being talked about in the news almost daily, many users are now hiding their Facebook friend lists from the public in order to protect the privacy of everyone on the list. In fact, many users are even going so far as to hide the list from their friends!
If you'd like to hide your friend list from prying eyes, here's how: 
1 – Log in to your Facebook account.
2 – Click on your name in the upper right-hand corner in order to go to your Timeline.
3 – Click the Friends link .
4 – Click the pencil shaped icon just to the right of the "Find Friends" button.
5 – Click Edit Privacy.
6 – On the line that reads "Who can see your friend list?", click the down arrow at the far right and select who you wish to allow to see your friend list.
7 – Click Done.
Note: Most people who change this setting from Public (the default) to something else choose either Friends or Only Me. If you choose "Friends", everyone on your friend list will be able to see the list. If you choose "Only Me", no one but you will be able to see it.
That's all there is to it. From now on your Friends List will only be viewable by the people you selected in step 6 above.
---
And now for a bonus tip: Be sure to sign up for my free RicksDailyTips Email Newsletter at the bottom of this page!
Want to help spread the word about my tips? Just click one of the handy social media sharing buttons below: