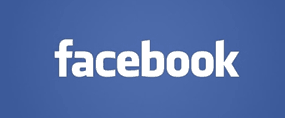 Your Facebook account is a huge target for hackers for a lot of reasons such as targeting you for identity theft, harassing your Facebook friends in your name, and many others.
There are several things you can do to lock down your account such as choosing a strong, yet easy to remember password and choosing an unguessable secret question, but if you really want to secure your Facebook account from hackers you should enable two-factor authentication.
Two-factor authentication works like this: 
1 – Whenever you want to log into your account, you enter your Facebook username or email address along with your password as usual.
2 – Facebook texts a unique security code to your mobile phone.
3 – You read the text from Facebook and enter the security code to finish the login process.
What this does is virtually guarantee that no one will be able to log into your Facebook account without having physical access to your mobile phone. That's a pretty high hurdle for the average hacker to jump over.
If you'd like to enable two-factor authentication on your own Facebook account, here's how:
1 – Log in to your account and click the "down arrow" located in the upper right-hand corner of the Window.
2 – Click Settings.
3 – In the far left-hand column, click Security.
4 – Find the line labeled "Login Approvals" and click the Edit link in the far right-hand column.
5 – Check the box beside Require a security code to access my account from unknown browsers.
6 – Click the Get Started button.
7 – Select your phone type, then click Continue.
8 – Follow the instructions in the window that pops up to turn on security codes, then click Continue.
9 – Type the code generated by the app into the window to complete the activation process.
From now on a person will need physical access to your mobile phone before they'll be allowed to log into to your Facebook account (even if they know your password).
Like this post? If so, I hope you'll consider sharing it with your friends.
And by the way, you can get even more tips in my weekly RicksDailyTips Email Newsletter. Sign up for free at the bottom of this page!