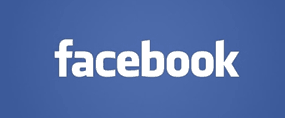 Question from Alex P.:  This is probably a dumb question but I'll ask it anyway. Will my friends (and their friends) still be able to see a photo that I deleted after they have "shared" it?
I posted a picture a few days ago that I shouldn't have posted and it was shared like crazy by my friends. I deleted it this morning, but will they still be able to see it?
Rick's answer:  Alex, when someone "shares" one of your photos it doesn't actually go into their account. It's still your photo, and if you delete it, it's gone. The friends who shared it will no longer see it, and neither will anybody else.
That being said, if someone happened to save your picture to their computer and then upload it to their account, it will still be there even if you delete your copy of it. And of course their friends will be able to see it too.
It's also important to understand that photos that are originally uploaded to Facebook often don't remain just on Facebook. They are sometimes "stolen" and emailed to folks, posted on other sites like Twitter and Pinterest, and even posted on sites that have less than respectable reputations.
While you can add photos to your own Facebook account and remove them at will, you can't control what happens to your photos after other people see them. If it can be seen on a computer screen, it can be copied and used in any way another person sees fit to use it.
It's important to always assume that any photos you upload to Facebook (or to any other website for that matter) can easily be spread around the Internet within minutes without your knowledge or approval.
---
Do you have a tech question of your own for Rick? Click here and send it in!
And now for a bonus tip: Be sure to sign up for my free RicksDailyTips Email Newsletter at the bottom of this page!
Want to help spread the word about my tips? Just click one of the handy social media sharing buttons below: